Browsing Category: "money"
If you collect something, you might already have an excellent investment opportunity on your hands. Some collectible items, such as Precious Moments figurines or boats-in-bottles, aren't necessarily valuable, although they're emotionally worthwhile. However, quite a few collectible items are potential moneymakers.
Keep the Change: Collecting Coins
Image via Flickr by Alice Chaos
Collecting coins has always been extremely valuable. People collect all kinds of coins, from extremely old pieces to misprinted anomalies. While some people collect coins from, say, 1900 strictly for enjoyment, others find items that bring in serious money. The best thing to do is take your collection to an expert in Numismatics to see if you do have some valuable pieces. It's better to ask a professional what they're worth, rather than relying on someone who works in a pawn shop.
Lick It and Stick It: Stamp Collections
Image via Flickr by Sarah Elizabeth Simpson
Stamp collecting is a tricky business but it can definitely pay off if you're careful. To be valuable, a stamp has to meet certain guidelines. For instance, it can't have even a trace of a postmark. It also has to somehow be rare; every day stamps simply aren't worth much, beyond a collector's standpoint. If you already collect stamps, you know it's important to have a dealer with a great reputation. New collectors need to find a good dealer, research what's valuable, and let that person go over the collection.
Hit a Homer: Baseball Card Collections
Image via Flickr by Runder
Truthfully, any kind of rare sports memorabilia is valuable. However,collecting baseball cards is as popular a pastime as watching baseball games. Because a lot of baseball cards are mass-produced, it takes something special to qualify as an investment. Take a look at Fisher Investments YouTube Channel for some sound advice, talk to people with similar collections, and this time feel free to head to a pawn shop or memorabilia store. It won't hurt to join a group of avid collectors either, which also gives you the opportunity to trade. Remember that autographed cards by big names are huge.
Artistic Avengers: Comic Books
Image via Flickr by sniderwj
Comic books are really getting big in the world of collectibles. However, you must have very old books and special editions. Think about collecting one comic series from start to finish, or create a collection of early issues. The older they are, the more they're worth, with the exception of those really
special editions. They have to stay in pristine condition as well. You can head to a comic book store to get the best opinion on the value of your collection. You might have a fortune without even realizing it.
Gas It Up: Motorcycles and Classic Cars
Image via Flickr by Martin Pettitt
Motorcycles and classic cars are always fantastic investments. They're pricey to acquire, although if you're working on them yourself, you can definitely save on costs. Before you try to get full value, know the people to whom you're selling. Do they want a full-out collector's item or do they want to ride or drive the machine as well? Steer clear of the "classic" classics. Lesser-known models and makes are the big sellers.
Don't you want to go scour your attic and see what's hiding up there? The question is would you ever consider selling a beloved collection?
Sources:
http://robot6.comicbookresources.com/2013/02/comic-books-as-investments-the-latino-ness-of-dcs-vibe
http://online.wsj.com/article/SB10000872396390443684104578064800307480808.html
http://www.investopedia.com/articles/basics/06/contemplatingcollectibles.asp#axzz2MG0eoJs2
http://money.usnews.com/money/blogs/the-smarter-mutual-fund-investor/2012/10/15/are-collectibles-good-investments
http://www.thesimpledollar.com/2010/11/17/can-investing-in-collectibles-really-work
Do you have any piggy bank keep somewhere in your house? I remember a friend of mine got a pink piggy and fill up then brought to the bank. Piggy banks are mostly for emergencies.  Few years ago I got a can bank and fill it up and hubby brought it to the bank. When he came home he told me that money inside that can bank was more than $500. I am surprise because I did not know that will reach like that. Two months ago also I started to have a bear bank. I almost fill that up and hopping to have 200-500 inside of it. I put once in a while a paper money not only quarters. Oh well, i will put it in my savings account when it will fill up.
Do you need some immediate cash? There are many places to get this kind of cash one place is the payday loan in which it is just a matter of time when it is approve you can have the money deposited to you. The process is just simple you fill up the form and if it will approve you have the money. There are cases sometimes that we really in need of cash but the money that you are waiting did not come yet so payday loan is one option to get some cash. Want to apply right now then visit the site out…
Wants to help our environment go green by doing this:
* Buy permanent items instead of disposable.
* Reuse grocery bags as trash bags.
* Turn off the water while shaving or brushing your teeth.
* Use the microwave more than the oven to save energy and keep your home cooler during summer time.
* Donate extras to charity instead of throwing them away.
* Slow down and stay within the speed limit to get the most miles per gallon of gas.
* Regain control of your electricity bills by terminating your X-boxes, TVs and hair curlers when done with them.
If you want to have more ideas on going green just visit dothegreenthing.com …… See you.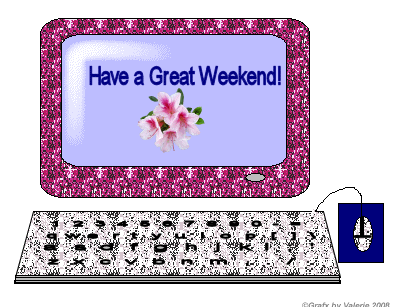 Being thankful is especially valuable in challenging times. Gratitude is actually medically proven to lift our spirits and improve our health. There are times that I fail to say thank you to someone who help me and it makes me feel bad afterward. I read an article about the ways to stay thankful in hard times this is written by
Rabbi Brad Hirschfield
.
1. Find What You're Grateful For.
***The real uncertainty we face about our economic future can make us quite fearful and sad. Locating those things for which we can still be grateful, brings joy even in the face of those challenges without pretending they are not real.
2. Articulate It
***Tell a friend or loved one a story about something for which you are grateful. Don't be surprised to find yourself smiling by the end of that story.
3. There's Always More to Be Grateful For
***Consider the difference between wealth and value. While material wealth is important, it is not the only source of real value in our lives. We can all celebrate value, even when the material wealth in our lives is taking a beating.
4. Wealth Begins Within
***An ancient rabbinic teaching reminds us that we are wealthy when we are happy with what we possess.
5. Happiness and Satisfaction Are Different
***We can want more than we currently have and still be happy with what we've got. Wanting more does not have to get in the way of enjoying what we already have. If it does, we will never have enough.
6. It's All Relative
***A person who lives in a $100,000 house in a neighborhood of $75,000 homes experiences living in a mansion. The same house in a neighborhood of $500,000 homes may feel like a hovel.
7. Help Yourself by Helping Others
***The holidays are a great time to reach out to other people in need. And helping others address their needs is one of the best ways to relieve the anxiety we may feel about our own.
8. We All Have Something to Give
***o matter how difficult our circumstances may be, we can all offer support to those around us. Whether it's a penny, a dollar, or much more, the act of giving always makes us feel as if we have more than we thought we had.