Browsing Category: "Great Finds Sunday"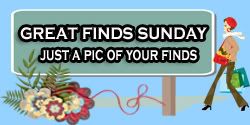 Today is another Great Finds Sunday and time to share the things that we find in a clearance sale, yard sale, thrifty store, and flea markets. I know there are many things we bought that save us money. Today I wanted to share a black boots that I bought few weeks ago. It was bought from thrifty store and paid only $4.99 for it. The boots will be used soon since the cold days will be here. So at this time I have 3 pairs of boots all black and some other shoes that i have. All of them are bought very cheap but the quality is really great. If you have something to share join our Great Finds Sunday meme. Have a wonderful week to all.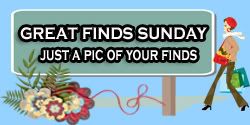 It is time again for our Great Finds Sunday. Today is the third week of this meme. My share today is about the beautiful plates. I took a picture of it when we are in thrift store. I did not bought because we have so many plates and i do not know where to put them. Hubby did not want me to buy more plates and I just took a picture. The price of that plates I guess $10 for all of them. Anyway, have a wonderful week to all of you. See you around.
Here we are again guys for another week of "Great Find Sunday" where you can share those stuffs that you bought either on sale, clearance sale, thrifty store or in garage sale. Today I want to share the gemstone necklace and earrings set. There are 7 sets of earrings with just one necklace. As you can see the seven colors of the earrings are just same in the necklace and I like them. I never wear those jewelries just collecting…What are your finds for today?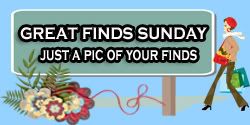 It has been awhile I did not really join memes unlike before but yesterday I got an idea to help my site and also helping other bloggers site increase their traffic. The rules is in the inlinks that I put below my post entry. This will be every Sunday but you can post and visit the one who join from Sunday to Friday only. Whoever did not follow the rules will be deleted. Thank you and have a great finds. About my finds this was bought few months ago and I used it during winter time. I bought it for only $5 at Goodwill. I am very happy when I bought it since it's really useful during cold days.